Minox Redux: A Cheap, Easy Developing Reel
Several years ago, I posted a description of a film photography hack I'd thrown together to develop Minox film. Make magazine picked it up and linked to it, and since then I've gotten occasional feedback from folks who've found it useful. Unfortunately, in my various site changes I broke the images that went with it. Thanks to reader Brian Wood for pointing this out to me. Here's a new version of the post with the pictures restored.
I've had a 1950s-vintage Minox Model B camera for awhile, but haven't used it much, mainly because it's so darned expensive to shoot with. There's only one lab in the US that still offers reliable processing, and they charge over a dollar per frame to develop a roll and print proofs. That's pricey for such low-resolution shots. I often develop 35mm and medium-format film at home, but Minox 8×11 film won't fit on a standard reel, and the only dedicated Minox tanks ever made are now collectible antiques. Fed up with this situation, I applied my usual scrounge-up-some-parts-and-make-them-work approach. Here's my procedure (click the photos for details on each step).
NB: I've since acquired one of the sought-after Minox tanks, but in the meantime I discovered that a lemon juice bottle was a poor choice for the original hack. Acid from the lemon juice will carry over and wear out your developer in a hurry, so use a water bottle or something similar instead.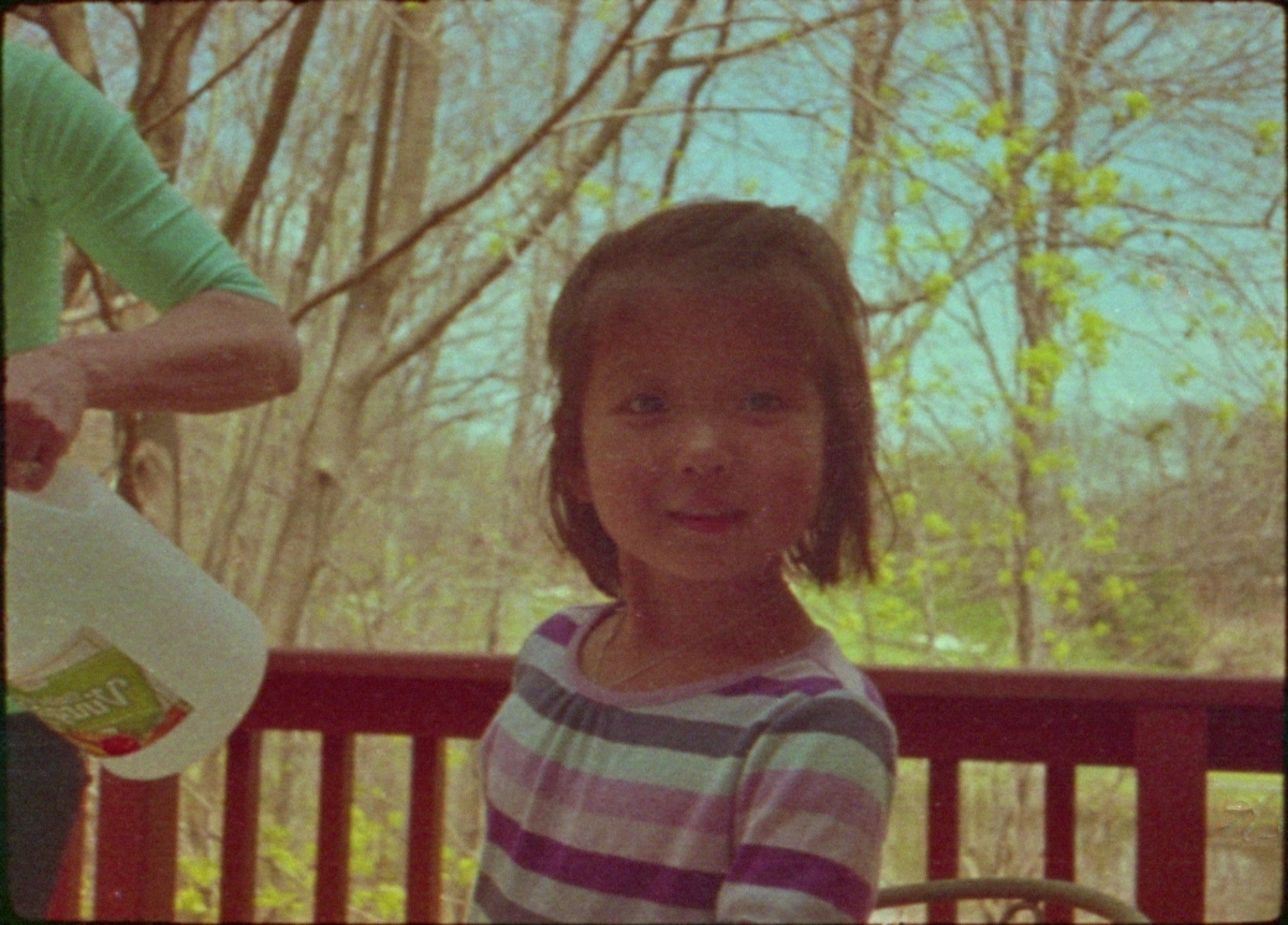 The outcome: a Minox portrait developed in C-41 chemistry and scanned.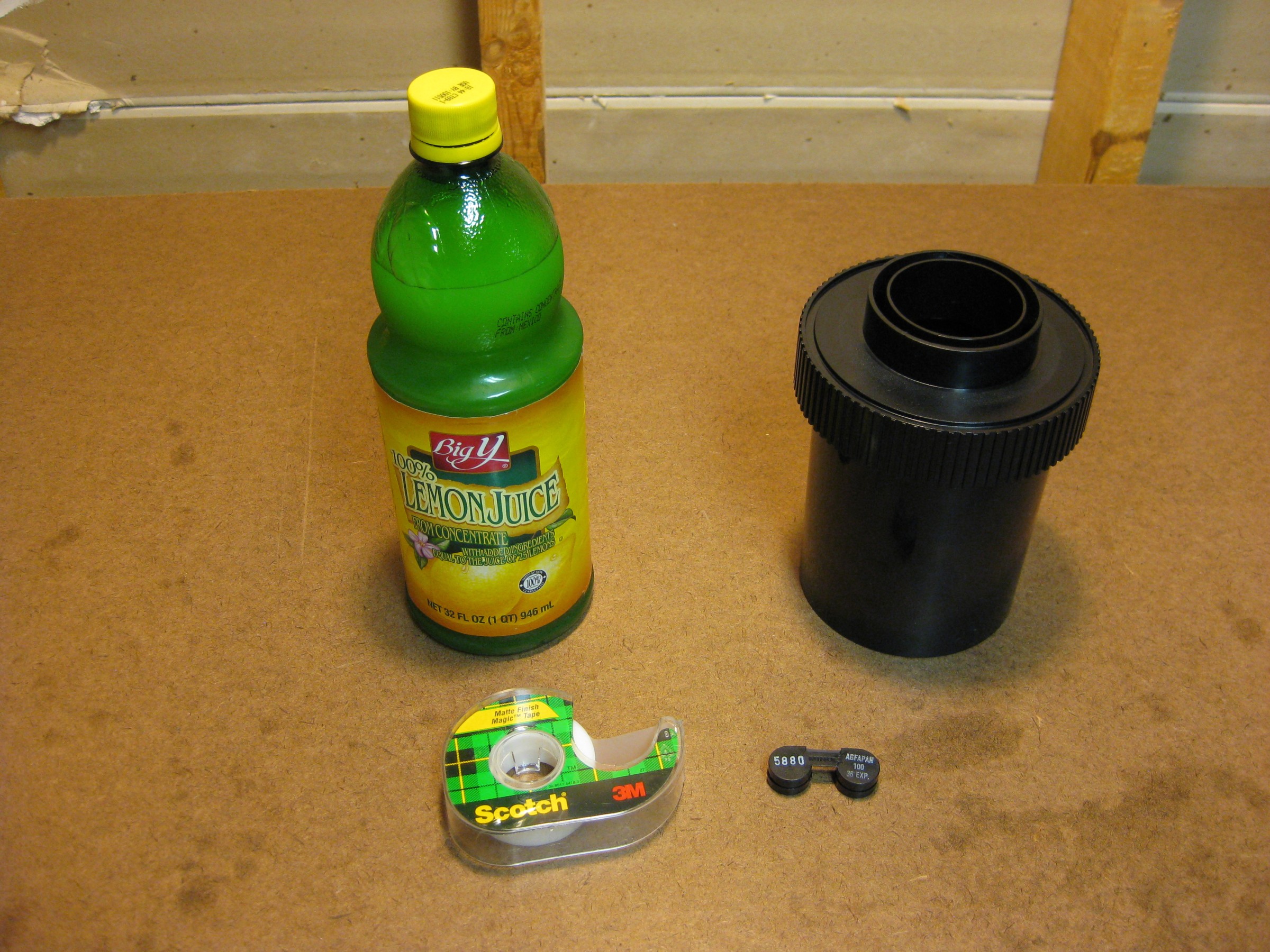 Required parts: plastic bottle, regular daylight developing tank, Scotch tape, and exposed Minox film.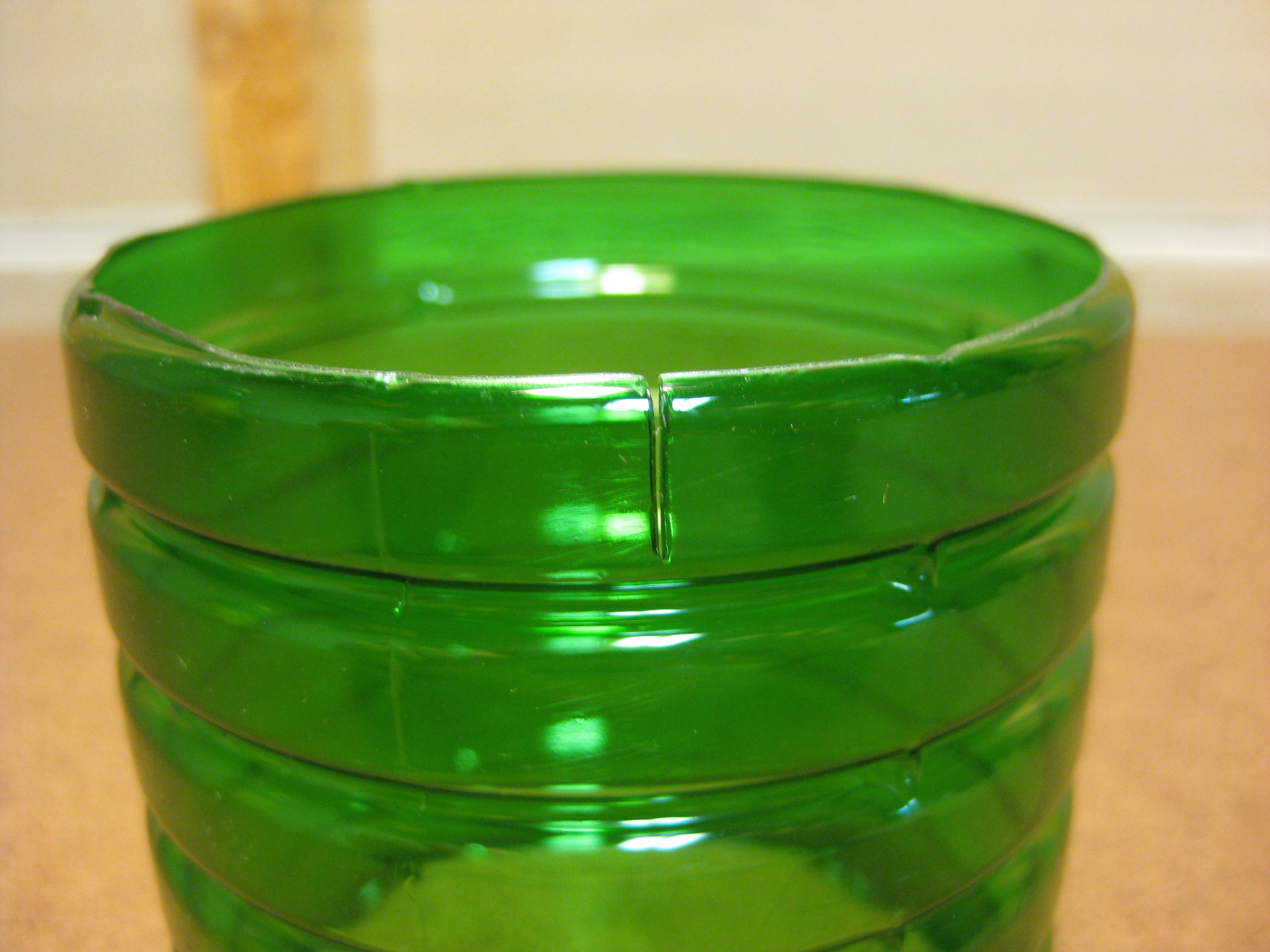 Cut out the middle of the bottle to make a cylinder, then cut a small notch at the top as wide as the film.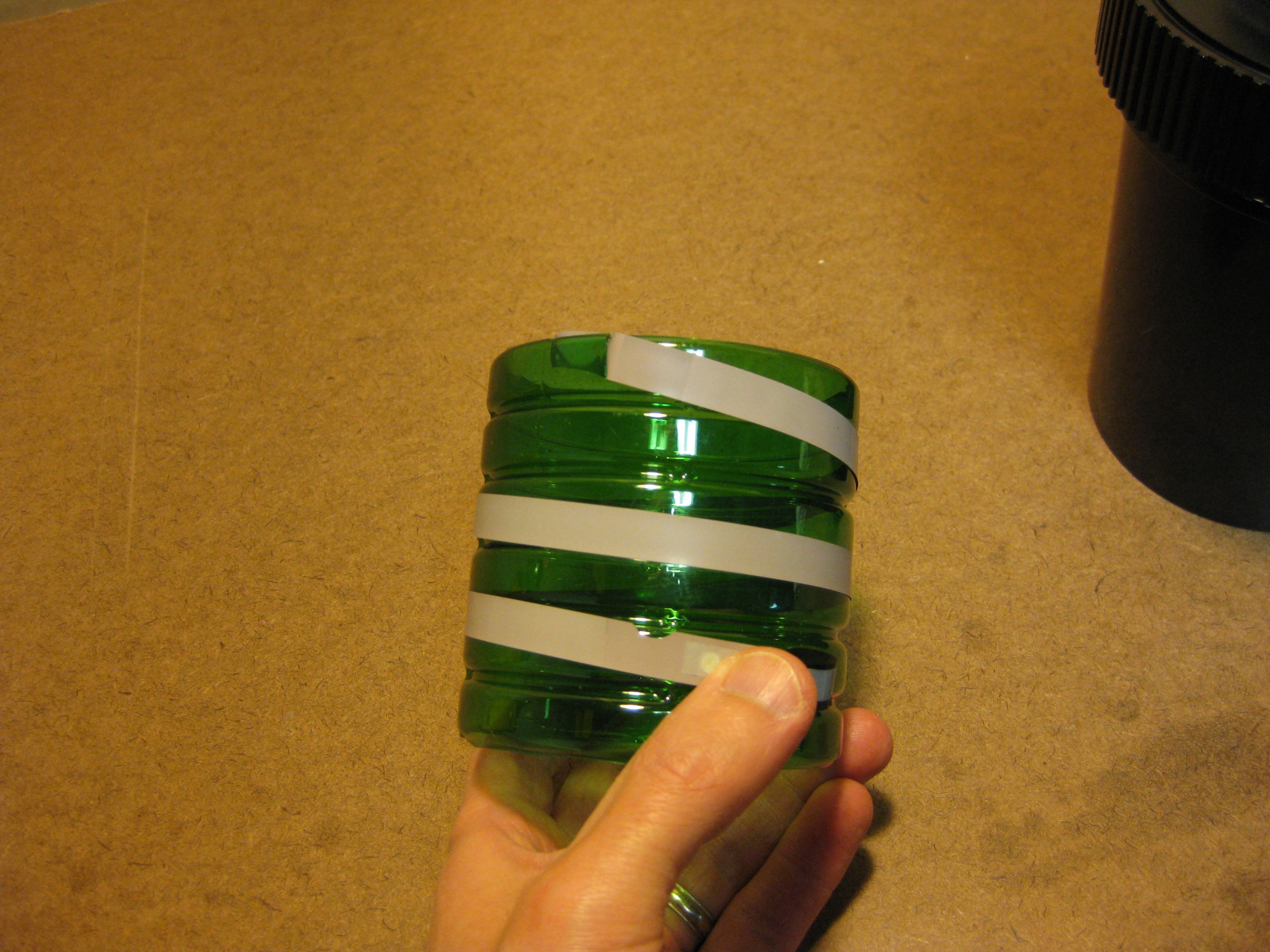 In complete darkness, open the Minox cartridge, fit one end of the film into the notch, and wind the rest around the cylinder in a spiral, emulsion side out.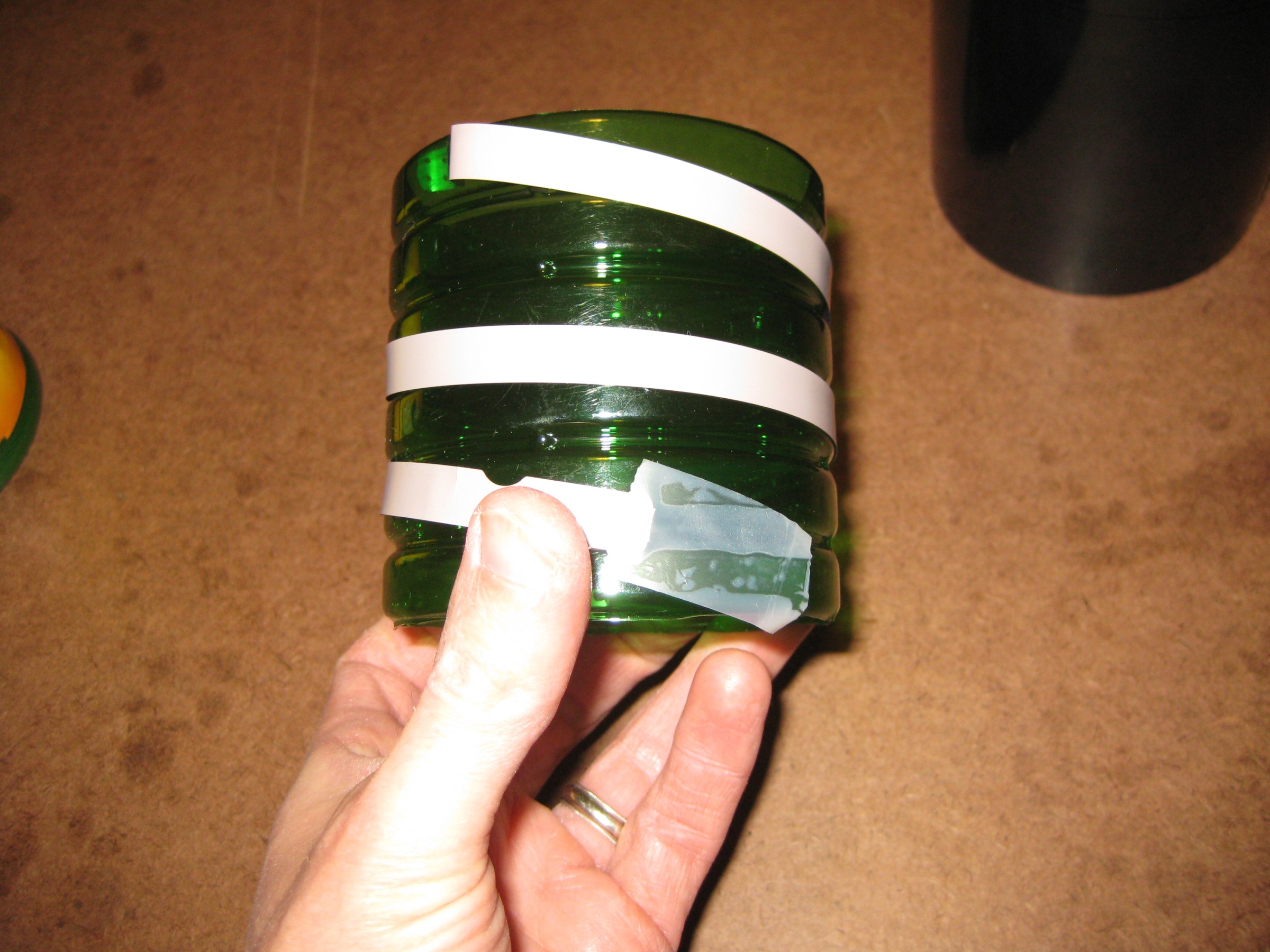 At the bottom, tape the free end to the bottle.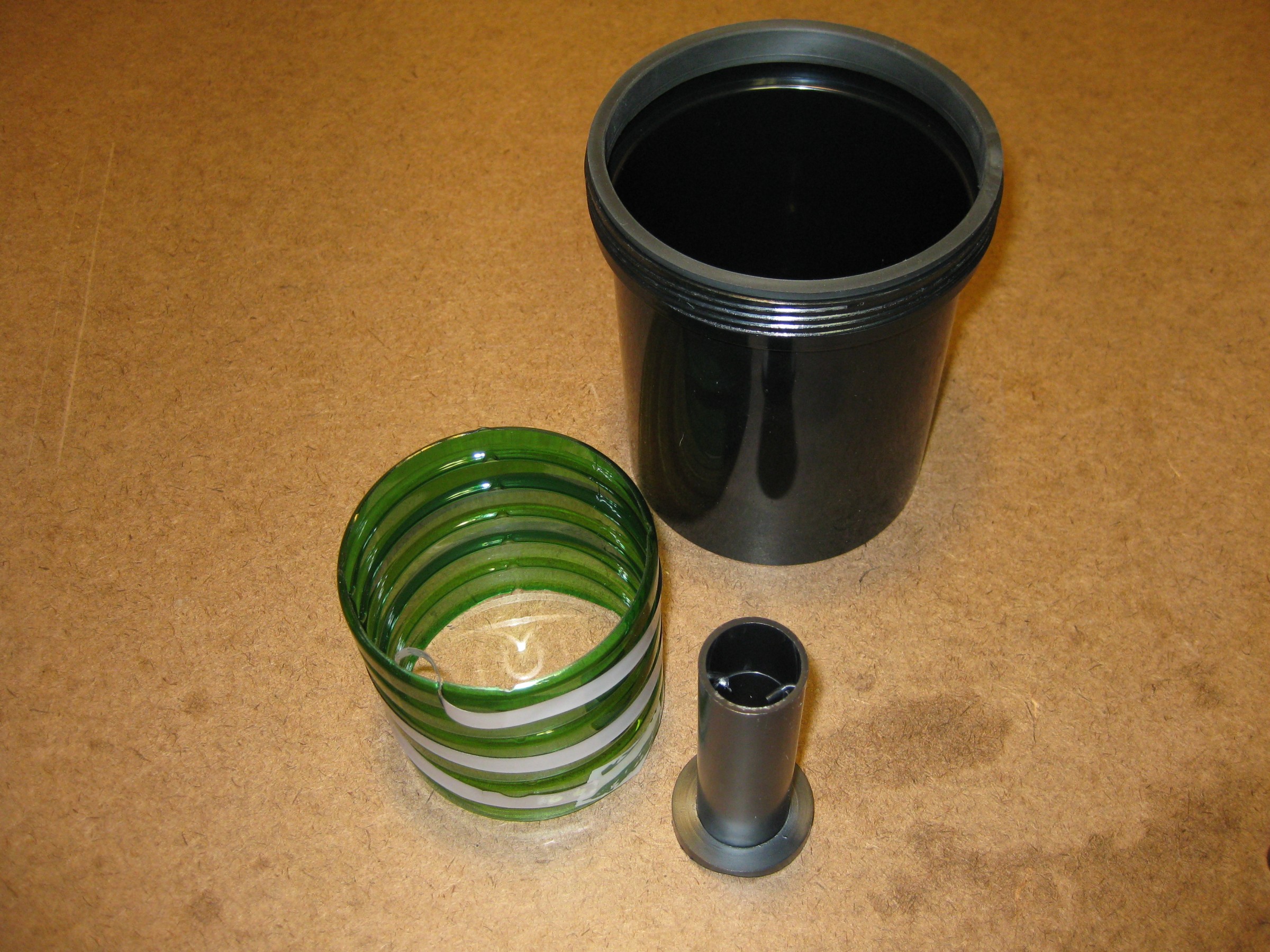 Prepare the tank.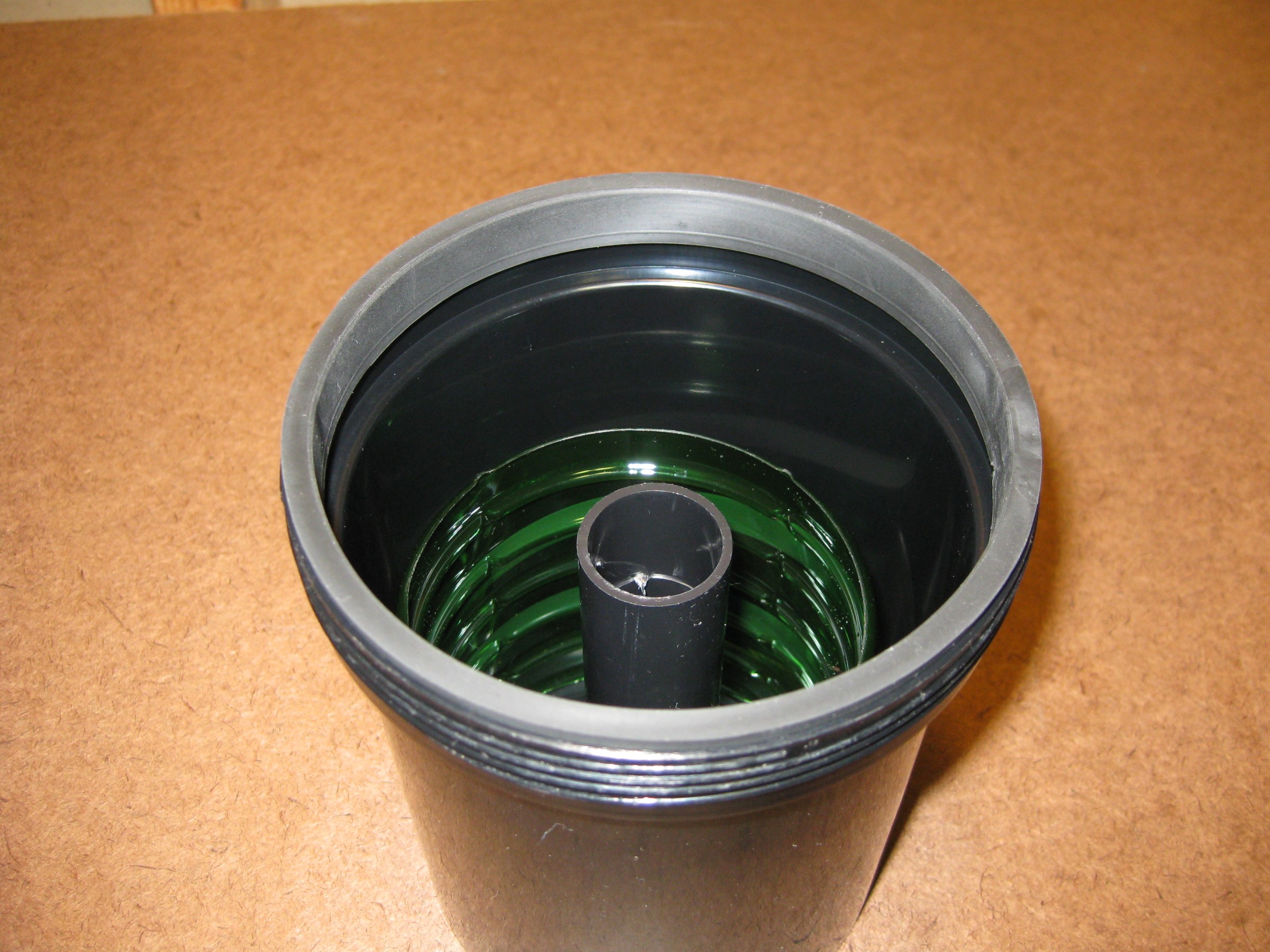 Insert the improvised reel into the tank.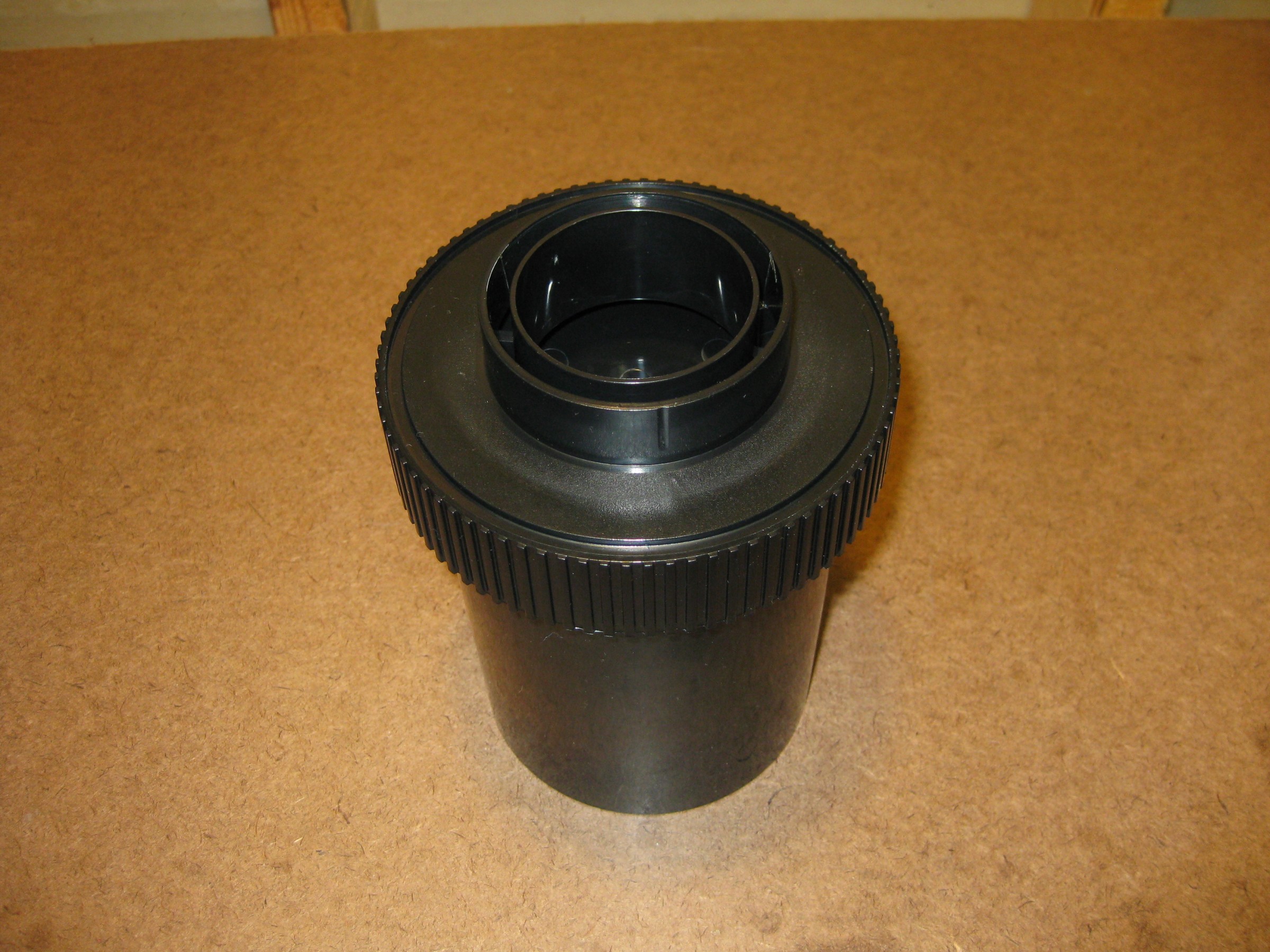 Close the lid and turn on the lights. You're ready to develop.
Happy Minoxing!