Building a Cat-Resistant Christmas Tree from Pegboard
Setting up our fake Christmas tree this year, it became clear that a problem that surfaced last year was going to persist. Oliver's kittenish playfulness has hardly subsided even as he's grown much larger, and now we had ten pounds of cat climbing the tree, mashing down the branches, and threatening to dislodge and break any ornaments we dared to hang. Switching to a natural tree would, if anything, make the problem worse.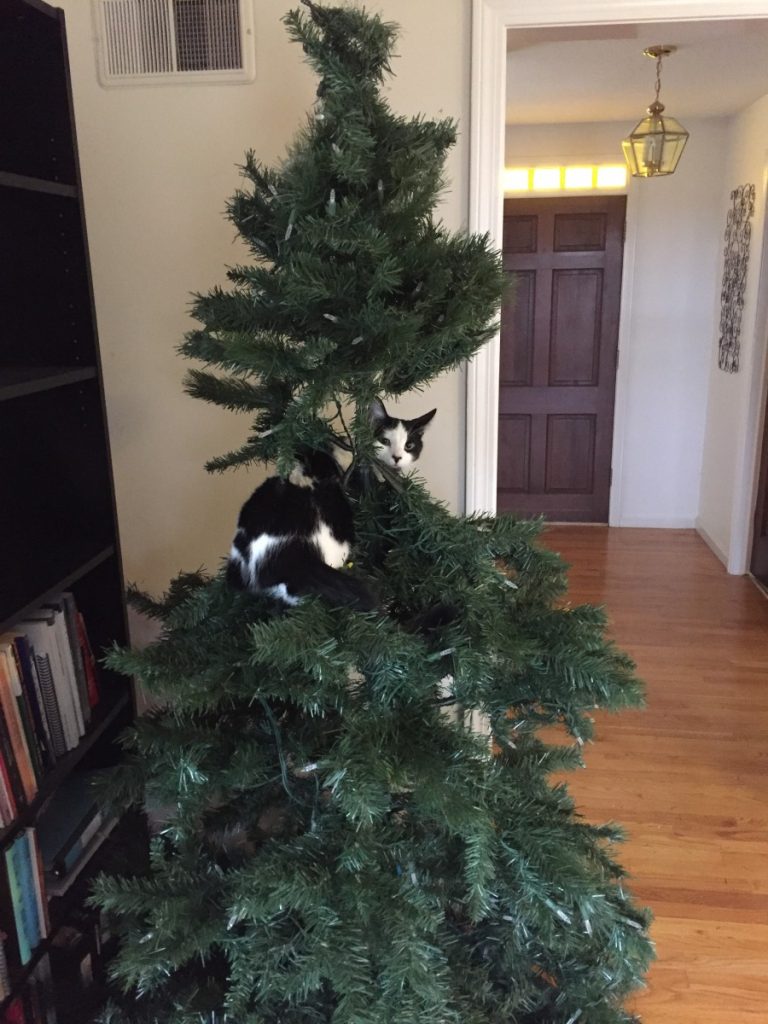 Ten pounds of cat mashing down the branches of our fake tree, daring us to hang fragile ornaments on it.
After thinking about it for a few days, and remembering a couple of old pieces of pegboard in the garage that were left over from another project, I designed and built cat-resistant "tree." The pictures tell the story.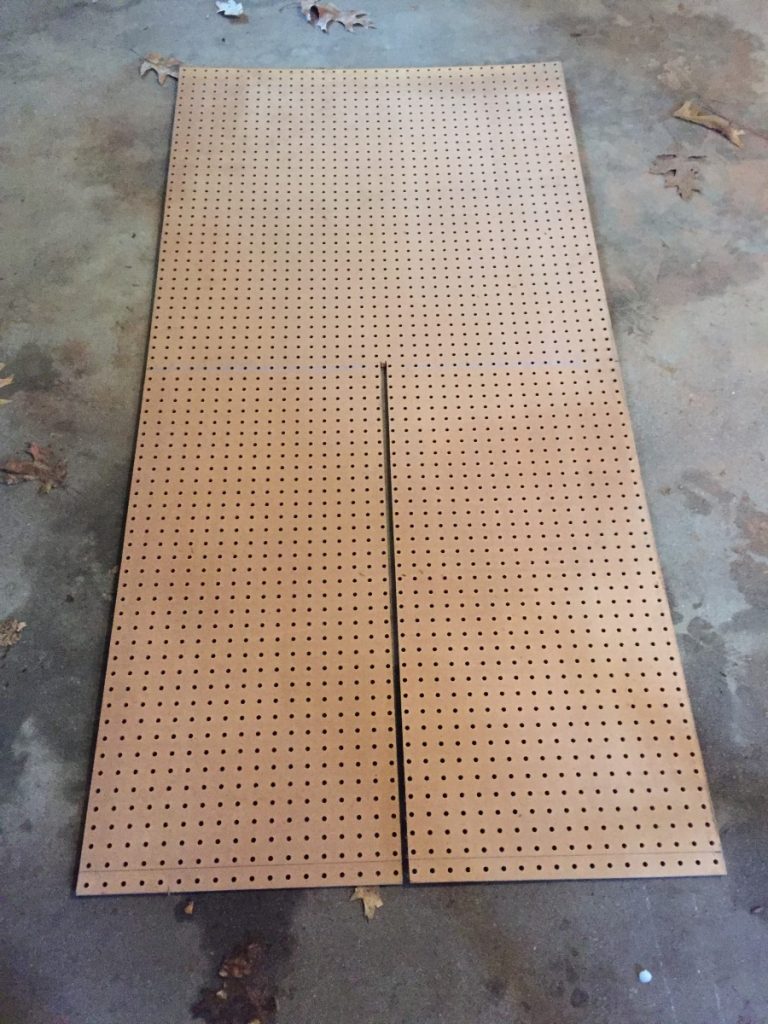 With repeated table saw cuts, I created a quarter-inch slot halfway up each of two pieces of pegboard.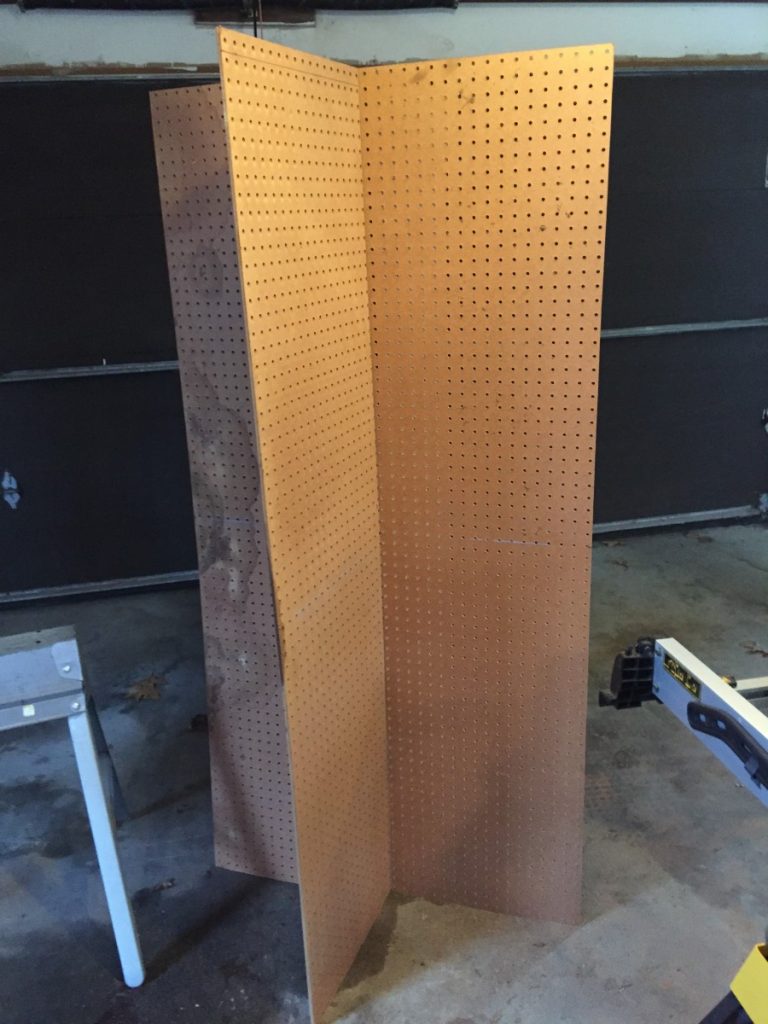 The two slots fit together to hold the pegboard pieces at a 90-degree angle, like a giant papercraft model.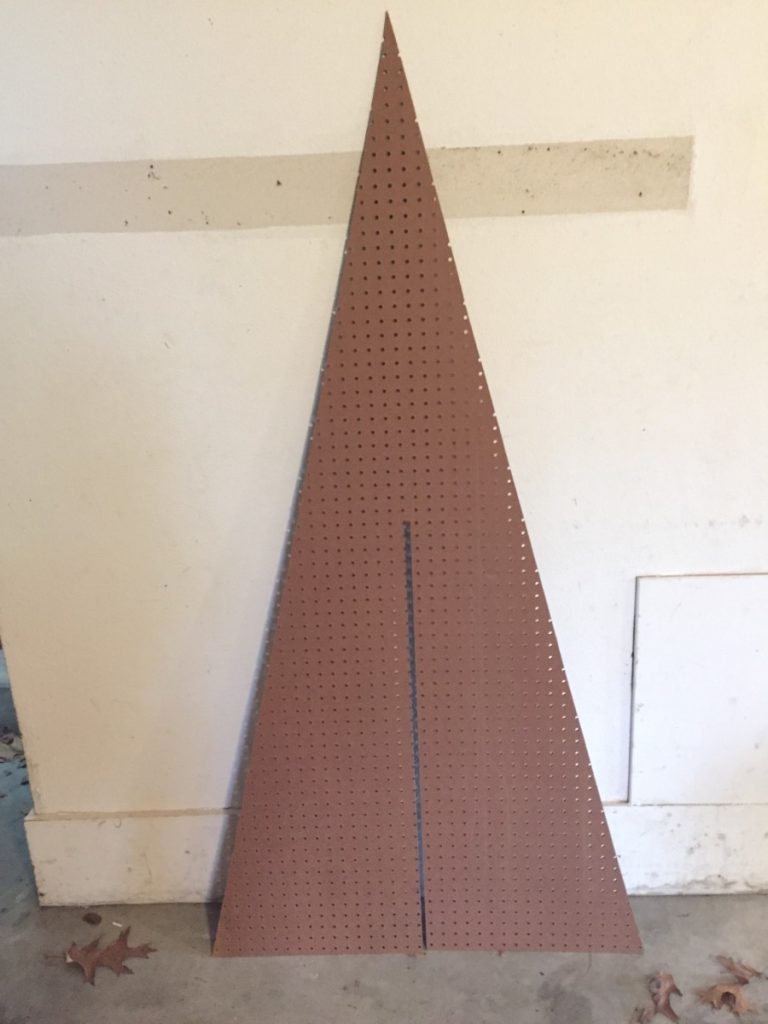 I then made two diagonal cuts on each piece to turn the slotted rectangles into triangles. One has its slot going up from the bottom (shown), while the other has its slot coming down from the top. In retrospect, I might've been able to save some pegboard by making a single diagonal cut to create the two triangles before cutting the slots, but then it would've been harder to cut the slots straight.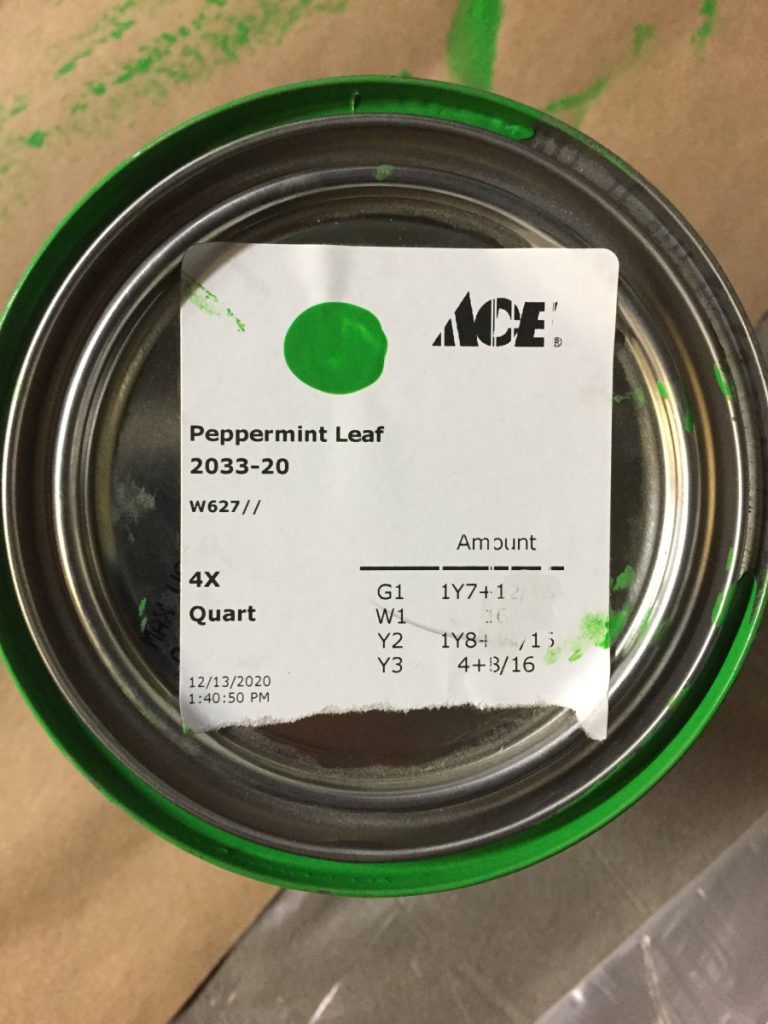 Laura has a great eye for colors, and her contribution to the project was to pick the perfect shade of green. She nailed it. This is Benjamin Moore Peppermint Leaf (2033-20). Watch how it turns out.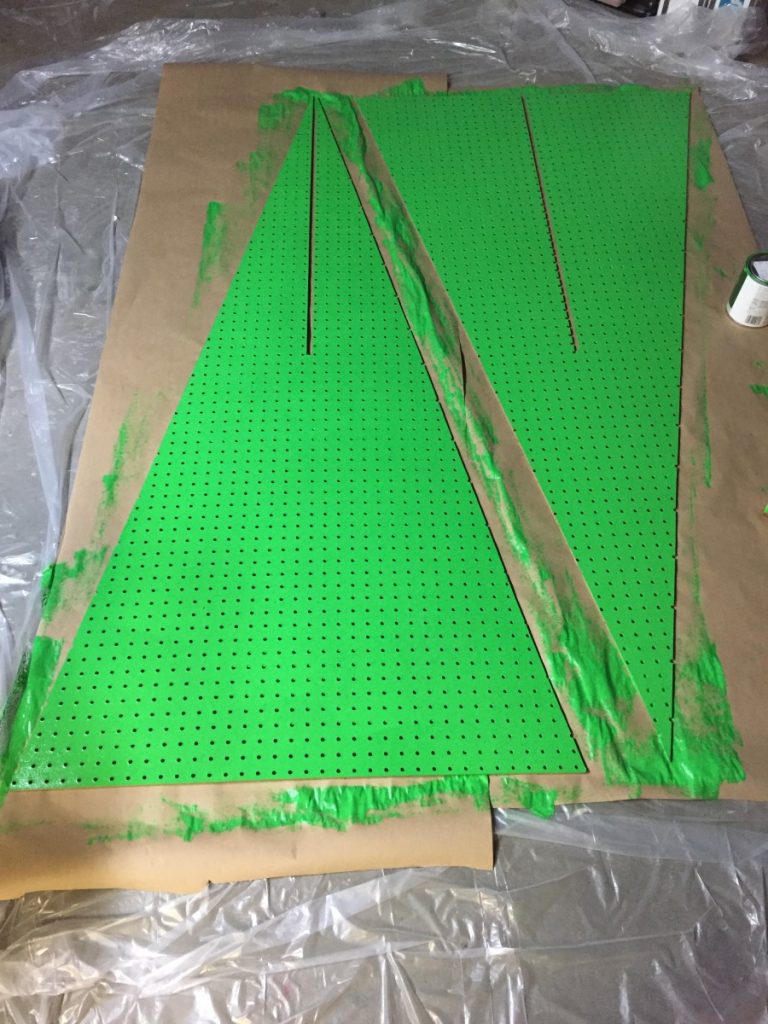 See what I mean? A more realistic pine color, or even gold or silver, would've looked too serious. This Seussical green says "I'm an absurdly fake tree, and proud of it."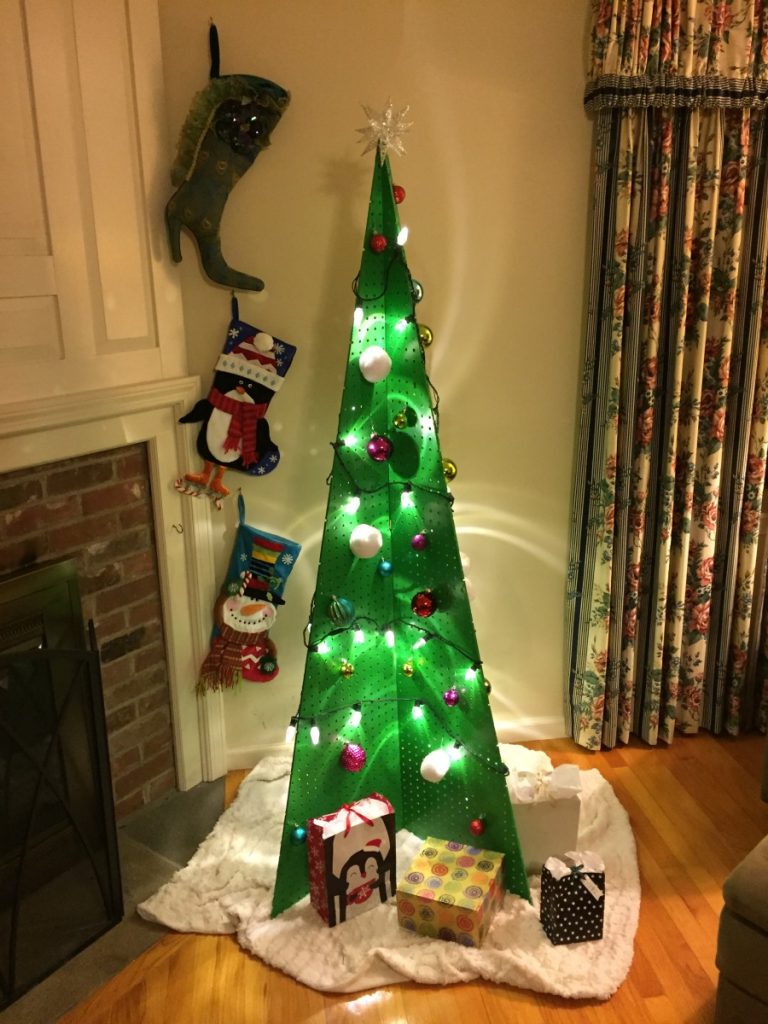 Here's how it turned out, with all the trimmings. We're going to add some more hooks to the light string to hold it in place better, but overall this was a tremendous success.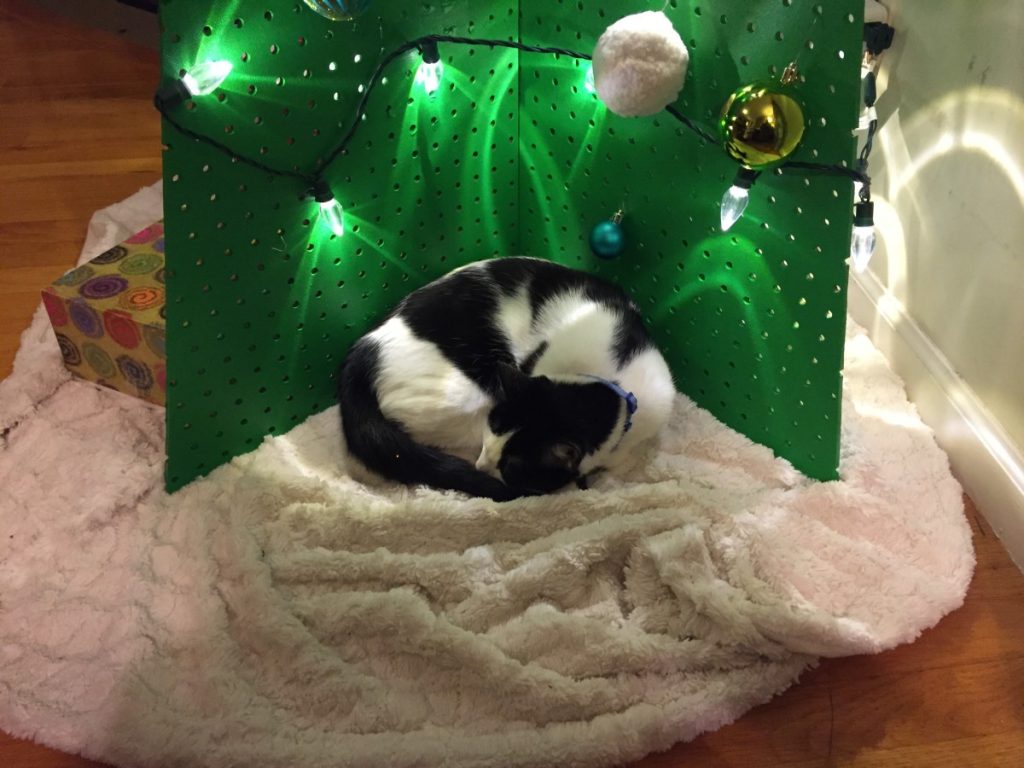 Even Oliver agreed. Other than pawing at a couple of the lower ornaments for a few minutes, he was content to enjoy the new tree non-destructively.
Storing the tree was easy, too. There's enough play in the slot joint that the two halves fold flat, so now it's leaning against the basement wall behind the box of ornaments, ready for redeployment next year.