Walter and Ina: A Story of Love, War, and Science
I've started a new blog. I'll still be blogging here as before, so if you enjoy alandove.com you'll still be able to (and if you loathe alandove.com, well, what are you doing here)?
The new site follows the story of Walter and Ina, who were both born in rural Southern towns just before the turn of the 20th century. Walter is from Mississippi, Ina is from Texas. The story opens at the beginning of the Great War, with Walter shipping out for France with an Army aviation squadron and Ina attending college in Texas and worrying about the boys "over there." After the war, he resumes his work as a Scientific Assistant with the US Department of Agriculture, and she pursues her own career in local government. In 1924, they meet, and thus begins a forty-year story of love, war, and science.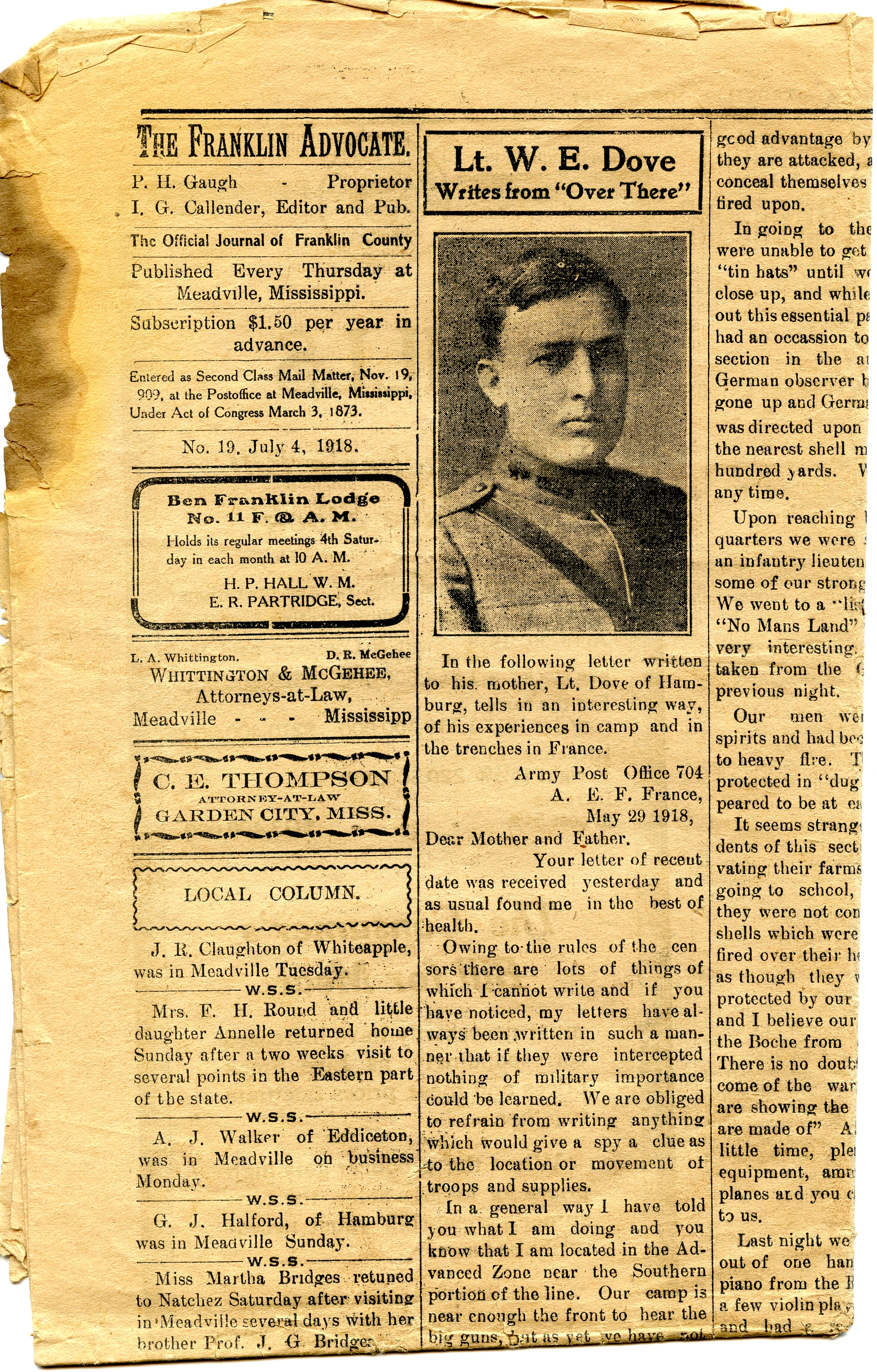 Lt. Walter E. Dove writes home.
It is not fiction. I'm transcribing the posts directly from my grandparents' collected letters. I know the outline of the story, but for the most part I'm reading the letters as I transcribe them, and many of the details are new to me. The first few letters are already online. By Friday we'll be up to the day they meet, and I'll post the first letter he sent to her to ask for a date. It's absolutely adorable. The scientific part of the story will seep into the letters soon after that, as Walter keeps Ina informed of his progress at work. Readers will get to follow the first stages of some fascinating scientific discoveries as well as the first stages of a lifelong relationship.
I'm planning to schedule the posts so that there will be one or two letters a day. Bookmark it, add it to your RSS feeds, or do whatever else you do to keep track of a regularly updated blog, and you'll be able to follow the whole tale.